The Best Wines and Cold Meats in Casa Pepe
9 years ago
Casa Pepe opened its doors in 2001, thus it has been offering a wide selection of wines together with the best cold meats you can find in the city for more than a decade. A different choice for taking a rest while you are visiting the historical city.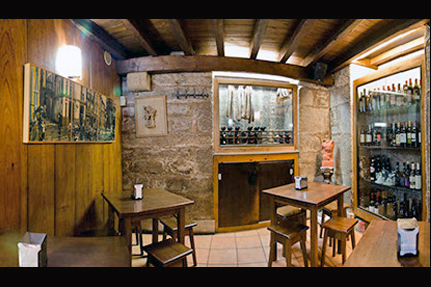 Casa Pepe opens daily from 10:00 to 24:00
The pilgrim or tourist who is tired of octopus, shellfish, and other typical delicacies will find in Casa Pepe a breath of fresh air. This wine bar is specialized in cold meats and offers the best selection you can find in Santiago de Compostela.
You can taste some of the best brands of the main designation of origin wines with the best cheeses and cold meats in any of its two floors. We can highlight its Iberian hams, loin, and cecina, but you should not miss its cheeses and toasts to enjoy a full gastronomic experience.
It is located in Cantón de San Bieiro, during these months it also has a terrace between the squares of San Agustín and Pescadería Vella where you can enjoy its products in one of the most beautiful corners of the old part of Compostela.
It is considered one of the main bars in the old part of the city by the citizens of Compostela and by tourists due to its privileged environment and its magnificent products. Its doors are open every day from 10:00 to 24:00 so everyone can visit it.